Pico Boulevard. From Crenshaw to Normandie Round trip. Food trip. From Gus's fried chicken to Papa Cristo's souvlaki and back. First sightings of the demolished pay phones. (You'll see them everywhere when you start looking!) And look hard for the Wurlitzer store. A piece of history.
The first broken pay phone we found, but not the last. On your walks you will find many more. Old School meets the iPhone Generation.
The reason we walk is to see what we can't see from a car window. Who knew there
was a Wurlitzer store in LA. For you Millennials, It's like an old time juke box.
Historic Filipino Town. From Virgil to Bixel.
An interesting neighborhood that's a heartbeat from becoming Echo Park Adjacent. Walk Temple Street from Virgil to the west. Don't miss Gigi's Cubano Cafe. Walk around the Echo Park Lake if you have time. It's been beautifully upgraded.
Finding refreshments at sunset on Temple. The popsicle man was a big part of
childhood.
Filipino Town probably won't be Filipino much longer. Gentrification is everywhere.
West Adams. From Fairfax to Crenshaw.
Just south of the 10 freeway, you'll find gentrification booming to the west side approaching Culver City. And slower growth towards Mid City, partly because of the wide street means faster traffic. Don't miss Delicious Pizza and the small galleries popping up.
Found Jesus in West Adams.
Block party at Delicious Pizza. Another area seeing the first signs of gentrification.
Washington Blvd. From West Blvd to Arlington.
This is Mid City. Just north of the 10 it's starting to gentrify, but slowly compared to the big avenues to its north. Don't miss the Underground Museum, with great curated shows, an art bookstore, and a beautiful garden in the back where they show movies in the summer.
A quiet walk on Washington Blvd. at sunset near the Underground Museum.
This stretch of Washington Boulevard hasn't been gentrified like some of the nearby east west avenues.
Old Chinatown. Downtown.
The original Chinatown still stands near Union Station, but has been overtaken by Monterey Park and Alhambra to the east of LA. It still has its old school charm, and bits of hipster culture. Don't miss Yang Chow, Velveteria, Little Jewel, Phillippe, and the Historic LA State Park.
You can still find referents of the Pan-Asian community in Old China Town.
And a growing hipster scene, especially at night.
York Avenue. From York Manor to North Avenue 54.
Gentrifying at hyper speed, this once quiet neighbor of Occidental College is thick with hip restaurants, record stores, and tats. And somehow kept its funky charm. Check out El Huarache Azteca for aguas frescas, and Shorthand for great Japanese pens.
Red hair against a green wall. One of my favorite images. Don't miss this place, El Huarache Azteca for aguas frescas.
Locals, families, and old timers still party on York Avenue.
Boyle Heights. East Cesar Chavez from Soto to Evergreen Cemetery.
The south part of Boyle Heights is fighting for its identity. But walking Cesar Chavez Ave is like a time warp; pretty much the same as 20 years ago. Look for signs of the Jewish community that lived here for decades. Get Latin food up and down the street. And visit the cemetery.

We met so many wonderful people walking on Cesar Chavez Blvd.
Mariachi Plaza is a high light any night or day. And don't miss the murals nearby.
Central Library #dtla
This walk is an outlier. Start by walking the blocks around the Central Library. Great, classic architecture, gardens and pools. Then go inside and explore the collections, the stacks, the murals, and the majestic ceilings. It's historic and its free. Get a library card while you're there.
Looking up at the magnificent ceilings in the Central Library. Don't miss!
East Hollywood. Thai Town & Little Armenia. Western to Hollyhock House.
For years Jumbo's Clown Room, a strip club, was the best known landmark between Thai Town and Little Armenia. Now it's filled with new clubs and restaurants. Stop at Fiends and Family. Bonus points if you walk to Hollyhock House, Frank Lloyd Wrights masterpiece.

For years Jumbo's Clown Room, a strip club, was the best known landmark between Thai Town and Little Armenia. Not so any more!
Thai Town and Little Armenia still have roots in the community.
Atwater Village From Madera to San Fernando. And Glendale from Adams Square to Colorado.
For years Atwater was a charming, low key neighborhood. And then it got discovered — close to the LA River, downtown and Silver Lake. Don't miss All'Acqua when you're there.
Bill's is an Atwater landmark.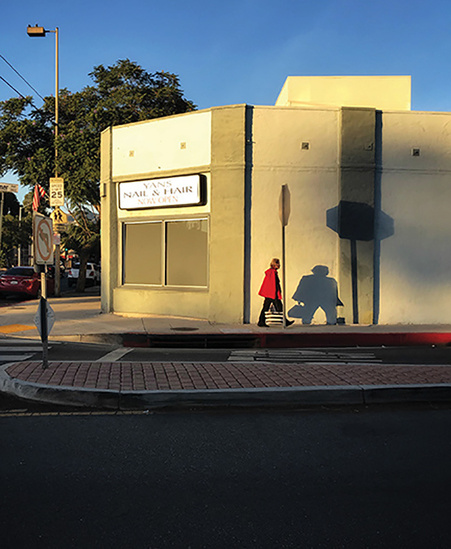 Sleepy Glendale. Don't miss Adams Square.
Leimert Park. Crenshaw to Exposition to Arlington to Vernon.
Leimert Park has been a solid middle-class African-American community for decades. Now with the subway coming in on Crenshaw it's wait and see how that impacts. Don't miss Eso Won Bookstore. Art + Practice Gallery. Leimert Plaza. And the shops on Crenshaw.

Proud African-American neighborhood.
Music and art are flourishing along the main streets of Leimert Park.
Westlake/ MacArthur Park
This is as close as you can get to Mexico City without getting on a plane. Teeming with people selling most anything you can think of. Walk in the park if it's not looking sketchy. Don't miss Langer's Deli. All walks of life have walked through those famous doors.
Memories of McCarthur Park back in the day.
All sorts of people spend time here. Especially the evangelists.
Figueroa Street/Highland Park. North Avenue 52 to York Ave.
Highland Park used to be a sleepy neighborhood between Pasadena and Downtown. Now it's lively and fun with clubs opening. You can't miss the old Highland Theater sign. Stop by Good Girl Dinette, and Highland Bowl too. Walk the streets on either side of Figueroa as well.
Don't miss the old Highland Theater sign. Walk the neighborhood around Figuera
South Central. MLK Boulevard and Central Ave.
South Central could be broken up into five walks at least. For this walk we focused on MLK and Central Ave. Two big streets with lots of history. Keep your eyes open for all the old churches, and especially the storefront churches once it gets dark. If you're lucky you might hear singing.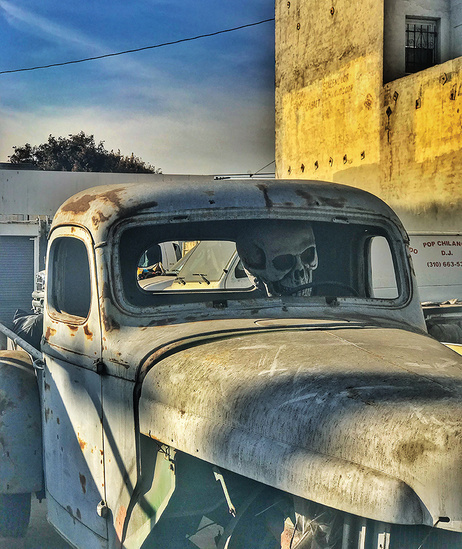 South Central could be many walks. So much history.
And for the new LA there's plenty of weed on your walks.